LIVE EVENTS
An Evening With James Duval – THE DOOM GENERATION + DONNIE DARKO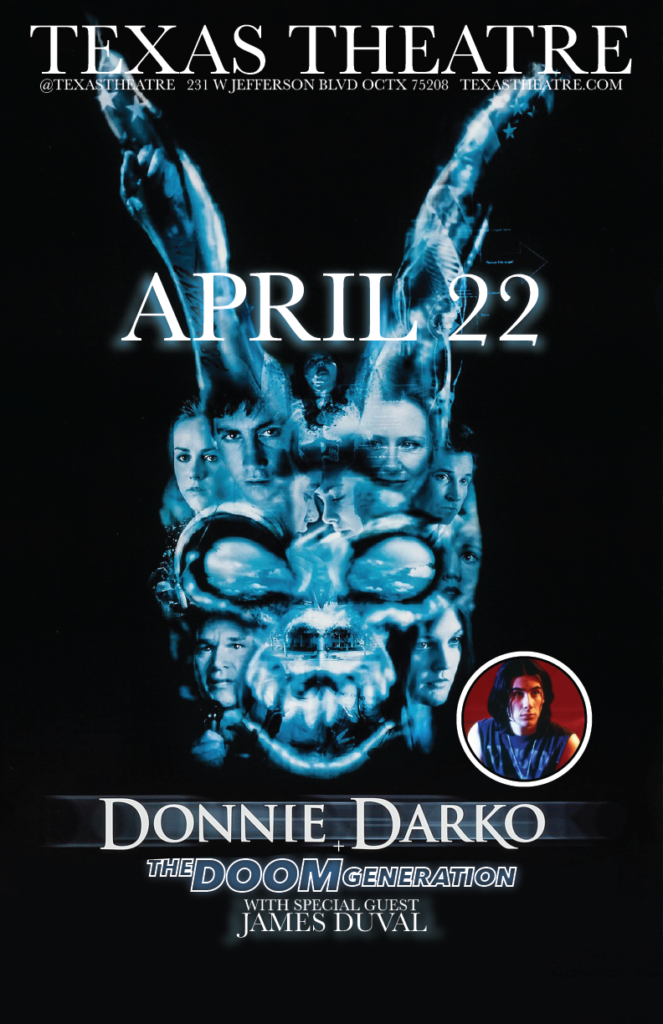 4/22 7:30 PM
Actor James Duval traverses his way down the interstate from Los Angeles to Dallas to hang with YOU, Texas Theatre movie fans for a special Double Feature:
7:30pm – Gregg Araki's THE DOOM GENERATION – new 4K Restoration. Araki's unhinged fifth feature premiered at the Sundance Film Festival in 1995 and has not been seen in its original form, until now!
Extended Q/A with James Duval for The Doom Generation, Followed by an intro to:
9:30pm – Richard Kelly's DONNIE DARKO. 4K Restoration of the Theatrical Cut. Don't wear that stupid man suit.
Showtimes & Tickets