David Lynch - A Complete Retrospective
BOXING HELENA w/ Q&A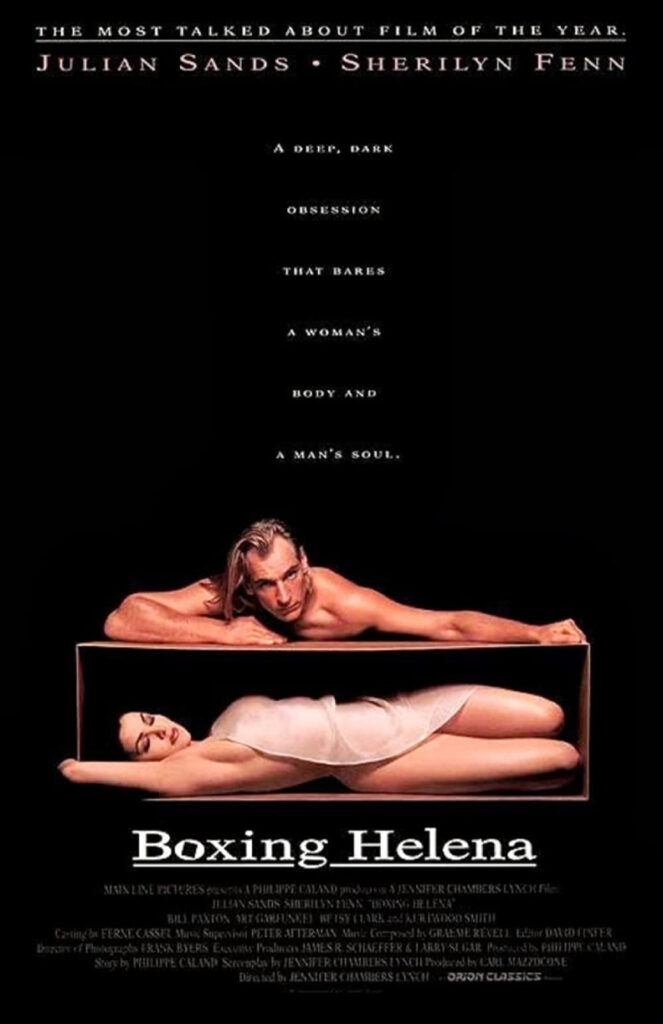 Boxing Helena is a psychological thriller film released in 1993, directed by Jennifer Lynch and starring Sherilyn Fenn and Julian Sands. The film tells the story of a surgeon, Dr. Nick Cavanaugh (Julian Sands), who becomes obsessed with a woman named Helena (Sherilyn Fenn) and goes to extreme lengths to keep her in his life.
Boxing Helena was met with controversy upon its release, with some critics accusing the film of being misogynistic and exploitative. However, the film's unique approach to the thriller genre and strong performances from Fenn and Sands have earned it a cult following over the years. It is not for the faint of heart, but for those who appreciate psychological thrillers, it is a must-see.
This film will be presented with Q&A from Sherilyn Fenn and Scott Ryan from Blue Rose Mag.
Showtimes & Tickets