CinéWilde Presents "Big Business"!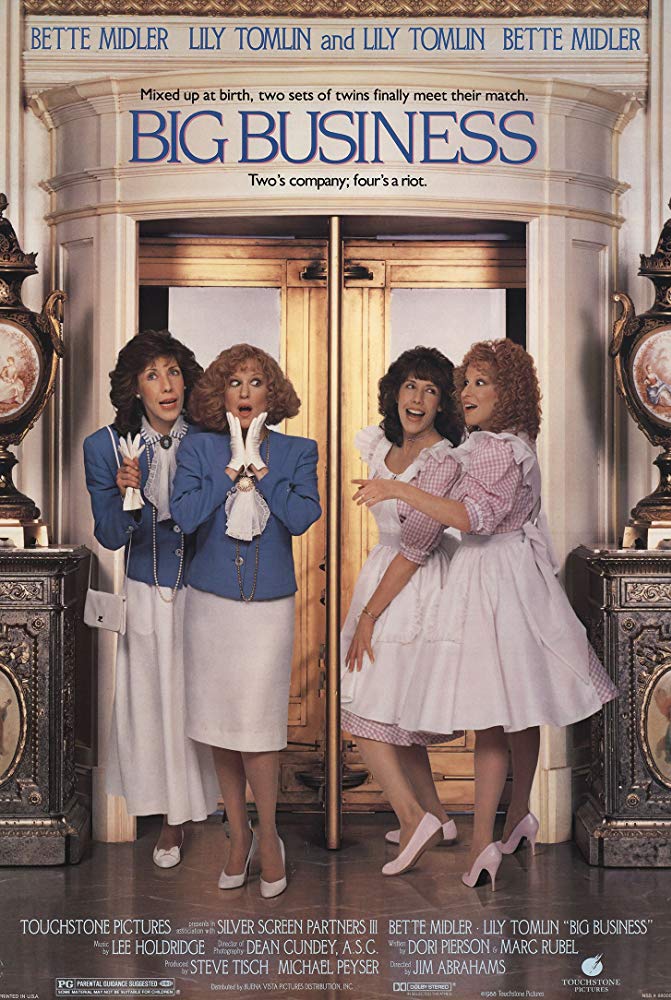 Director: Jim Abrahams
1988, USA, 97 mins., Digital Cinema, PG
Language: English | Italian
Continuing our year of "Lily and Jane" we are EXCITED to announce that our next screening will be…BIG BUSINESS!
This comedy, helmed by spoof veteran director Jim Abrahams (Airplane, Naked Gun, & Hot Shots), gives you double the pleasure and double the fun as Lily Tomlin and Bette Midler are double cast as twins separated by birth. While we may have seen this story before (Aesop's The Town Mouse & The Country Mouse, The Prince and the Pauper, and The Comedy of Errors), Tomlin and Midler make this a comedy WIN!
Join us for the film and stick around afterward to discuss these two powerhouse women and raise a glass to seeing double!
9:45pm – FILM
11:30pm – POST SHOW DISCUSSION AND DRINKS!
Showtimes & Tickets