LIVE EVENTS
QUINTRON & MISS PUSSYCAT / DEF RAIN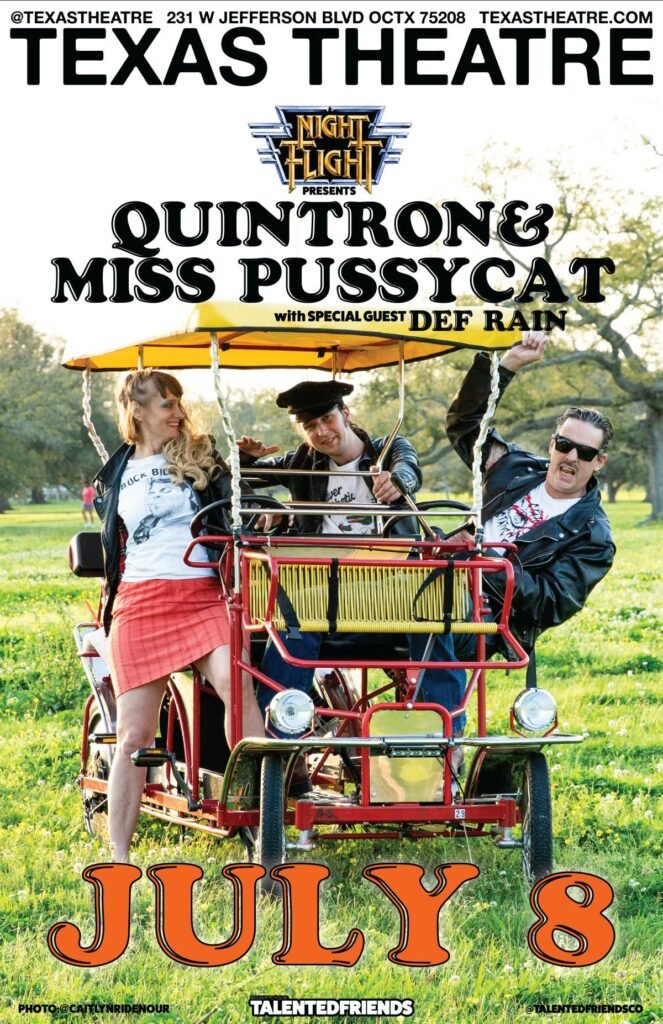 7/8 9:00 PM
In their first ever appearance at the Texas Theatre QUINTRON & MISS PUSSYCAT with special guest DEF RAIN.
This event is part of a new partnership with the legendary NIGHT FLIGHT presents, brought to you by TALENTED FRIENDS INC.
New Orleans multi-media performance from Quintron, including film and live puppet elements. Def Rain is fresh from two tours with comedian FRED ARMISEN who have both collaborated with NIGHT FLIGHT PLUS.
Showtimes & Tickets