Terrible, Thanks For Asking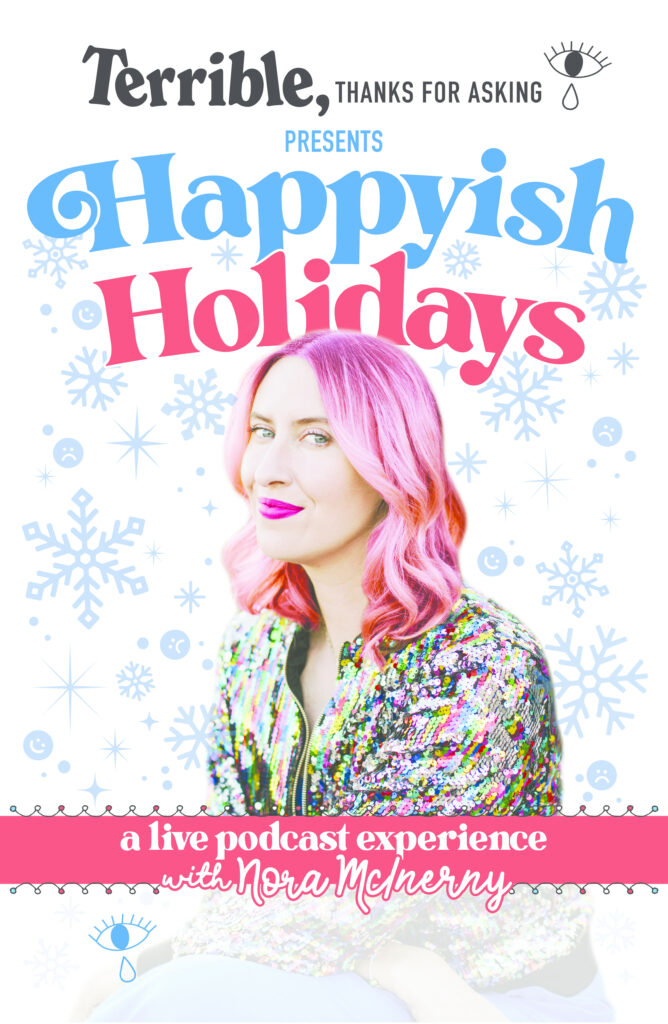 'Tis the season for hot cocoa by the fire, awkward gift exchanges with colleagues you barely know, and tense get-togethers with family members you wish you didn't know at all.
Happyish Holidays is a "Terrible, Thanks for Asking" tradition for everyone who has a
complicated relationship with the "most wonderful time of the year." Host Nora McInerny brings together a blend of audio, video, and in-person holiday magic for these live podcast shows. Expect games, gifts, tragicomic stories of holidays gone wrong, and a whole theater filled with people who get it.
Dust off your sequins … your ugly sweaters … your cozy socks … and join us for this year's best worst holiday party.
Arrive an hour before the show begins to shop merchandise and get your books signed!
Showtimes & Tickets