LIVE EVENTS
THE THING + Brody Price + Keathley // Behind the screen!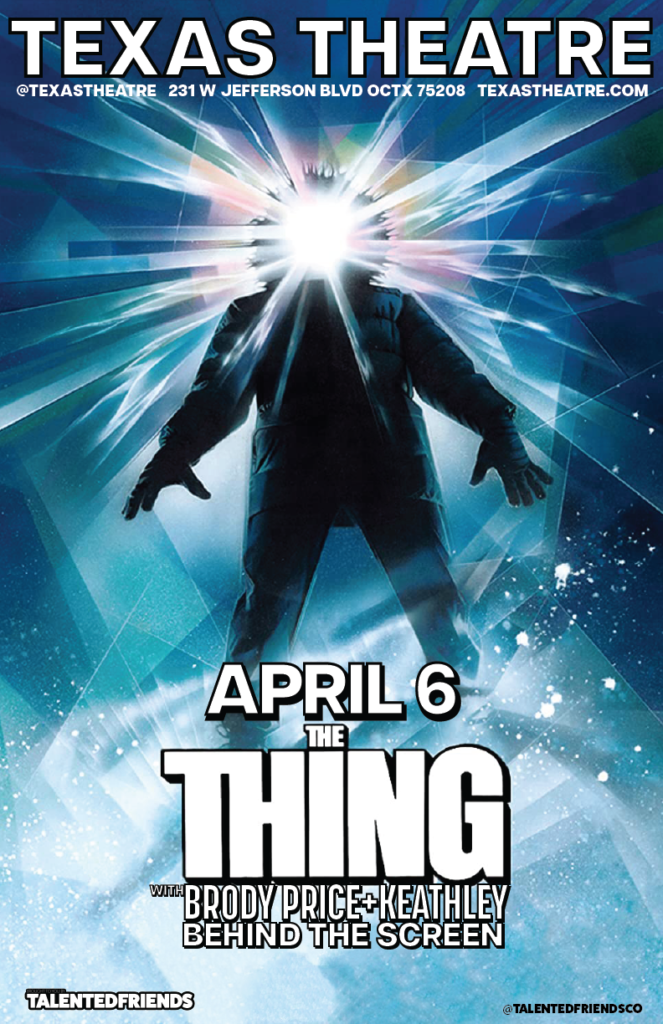 4/6 7:30 PM
The Texas Theatre is the warmest place to hide
Its Spring In Oak Cliff which means we'll either be out playing in the warm sunny weather or burrowing in an Antarctica-like blizzard waiting to be overcome by paranoia and a parasitic alien life-form that assimilates and then imitates our friends until we burst into flames!
John Carpenter and FX Legend Rob Bottin's 1982 horror masterwork THE THING screens PLUS a Wilford-Brimley-approved behind the screen show with Brody Price + Keathley
THE THING – Screening – 7:30pm
Rock Show at 9:30pm – Behind the screen
Presented by Talented Friends.
Showtimes & Tickets