DEADBEAT AT DAWN (1988) + Deadly Prey Gallery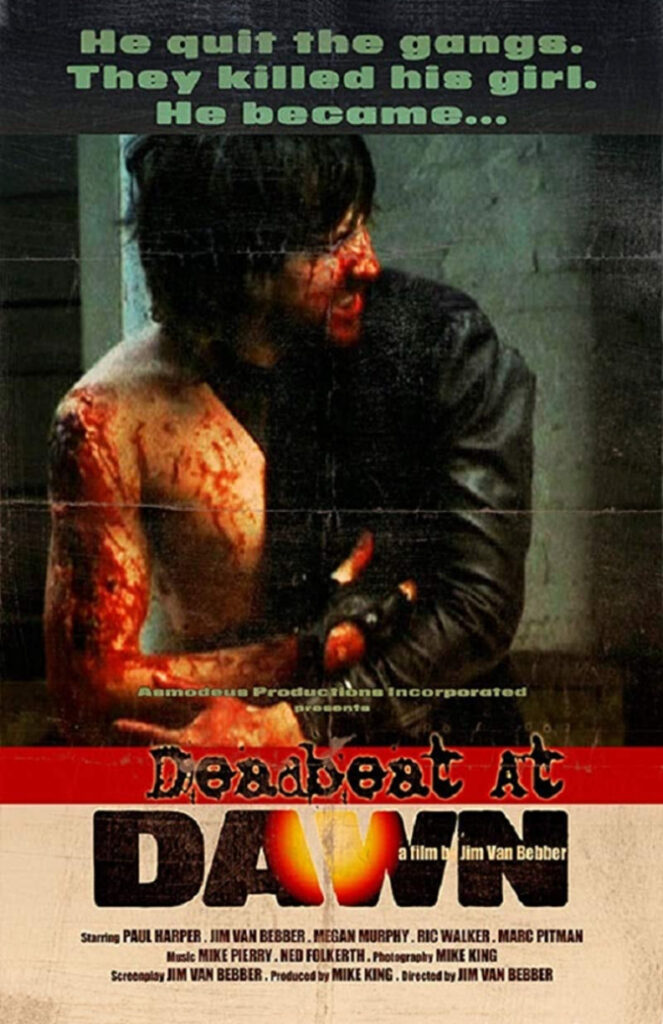 DEADBEAT AT DAWN (1989)
dir. and starring Jim Van Bebber
Jim Van Bebber has reached a cult status for his aggressive and unrepentant style of film-making. Deadbeat at Dawn was the film that put him on the map and remains his most iconic title to date, perfectly illustrating his low budget action/gore prowess.
After promising to quit the gang life, the leader of the Ravens must avenge his girlfriend when she gets caught in the crossfire. We then watch his trail of terror as he deals some serious bloody retribution on 16mm.
This screening kicks off our week-long visit from the amazing Deadly Prey Gallery, who will be set up in the Safe Room Gallery upstairs and co-hosting events with us all week. So get yourself a ticket for Deadbeat by Dawn and stay after for Tuesday Night Trash at 9:15, the 1989 boner/horror masterPOS, MONSTER HIGH, which is free!
Showtimes & Tickets