EARTH X FILM & MUSIC FESTIVAL 2023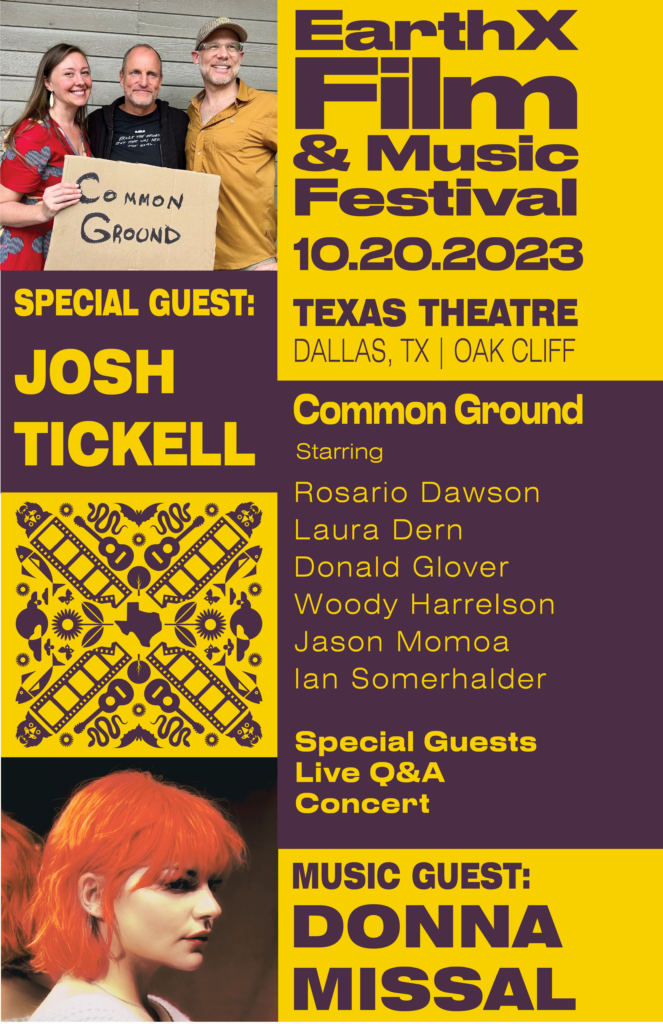 The 2023 EarthX Film Festival weekend kicks off at the historic Texas Theatre with a screening of Common Ground, the follow-up film to Kiss the Ground from filmmakers Josh and Rebecca Tickell.  Doors to the venue will open at 6pm, and guests are invited to come enjoy a drink at the bar and find a seat in the theater.  The program will begin promptly at 7pm. This feature will explore the regenerative farming movement as narrated by Rosario Dawson, Laura Dern, Jason Momoa, and others. Following the screening, we will be joined by special film guests and local farmers for further conversation around the subject.  The evening will also feature a concert by acclaimed indie artist, Donna Missal.
After the show, join us for a short walk from the Texas Theatre to the delicious Casa del Vegano for some good food, drinks, and a dance party.
Showtimes & Tickets