Laurel & Hardy Year One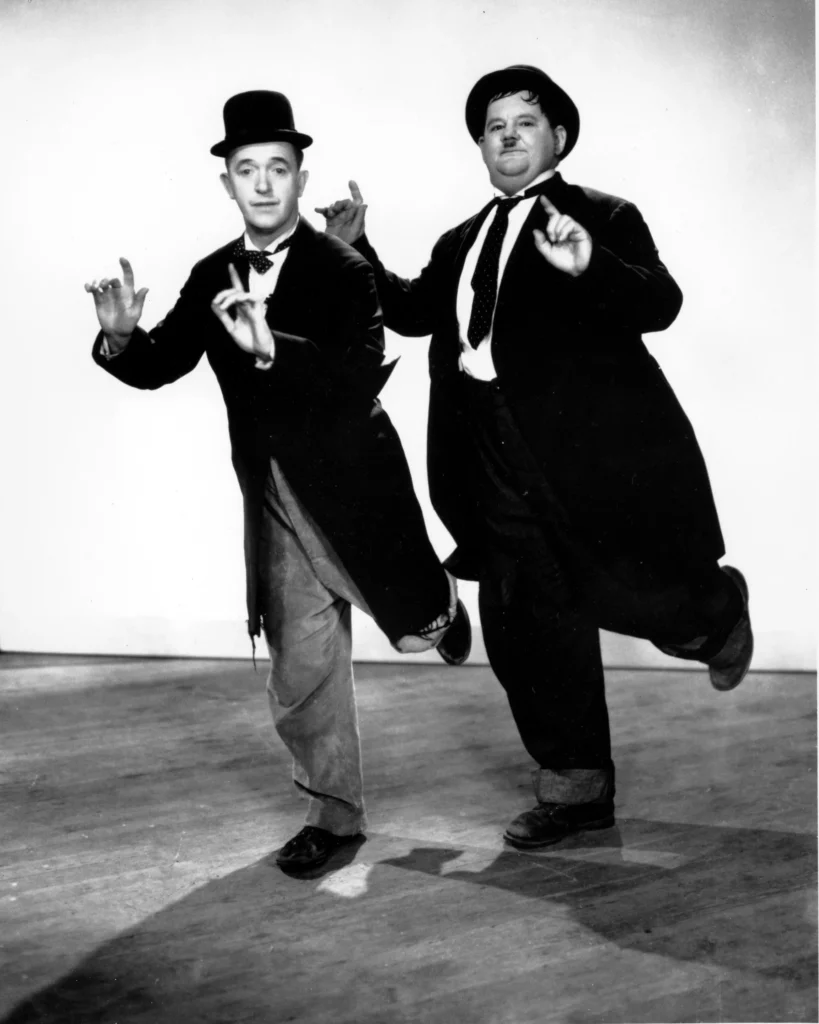 Laurel & Hardy: Year One – Silent Movie Day
THE SECOND HUNDRED YEARS,
CALL OF THE CUCKOOS (with Max Davidson),
PUTTING PANTS ON PHILLIP
BATTLE OF THE CENTURY.
Very few of the silent films of Laurel and Hardy's negatives survive, and the available elements scattered throughout the world are always mediocre or unwatchable. It took three years to gather all the surviving prints of these shorts, compare them shot by shot and give them the best digital restoration possible. Today, these invisible films look as young as they did 95 years ago. A world premiere for all the Laurel and Hardy fans.
Stan Laurel and Oliver Hardy first appeared on film together in 1921, after an initial period in their careers spent apart. The two would formally team up in 1927 and found success by following a simple comic formula that displayed the hilariously ambitious and anarchic qualities of their joint personality. Laurel & Hardy: Year One, The Newly Restored 1927 Silents, as proudly presented by Flicker Alley and Blackhawk Films.
Locally presented by Bruce Calvert and Dallas VideoFest
Showtimes & Tickets