LIVE EVENTS
NOSFERATU – WITH LIVE SCORE by THE INVINCIBLE CZARS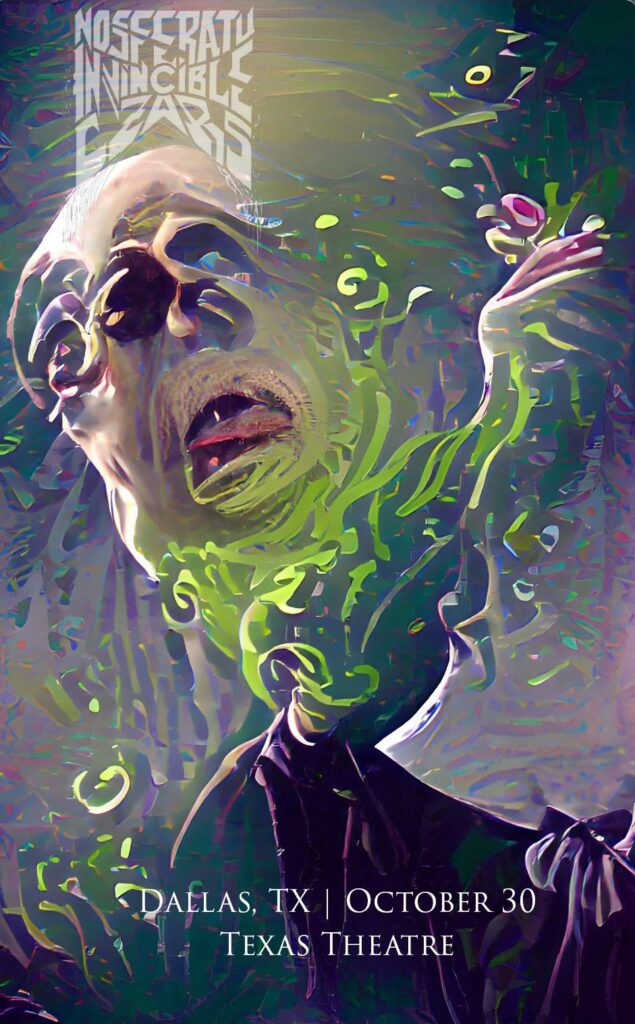 NOSFERATU with Live score by THE INVINCIBLE CZARS 
Austin's most adventurous band, The Invincible Czars, bring their new tastefully modern score for the 1922 German silent film Nosferatu (1922 F.W. Murnau) back to the Texas Theatre stage on Devil's night, Monday Oct 30th!
The band borrows music from the classical realm in their scores. For Nosferatu, they chose Bela Bartok's Romanian Folk Dances in a nod to the fictional Count Orlock's home turf and because the pieces were composed around the same time as the movie was made.
Show Starts at 8, don't be late!
Special VIP Ticket option includes Front row area seating + a screen printed Nosferatu show poster!
Showtimes & Tickets