TUESDAY NIGHT TRASH
SANTO Y BLUE DEMON VS. DR FRANKENSTEIN (1974)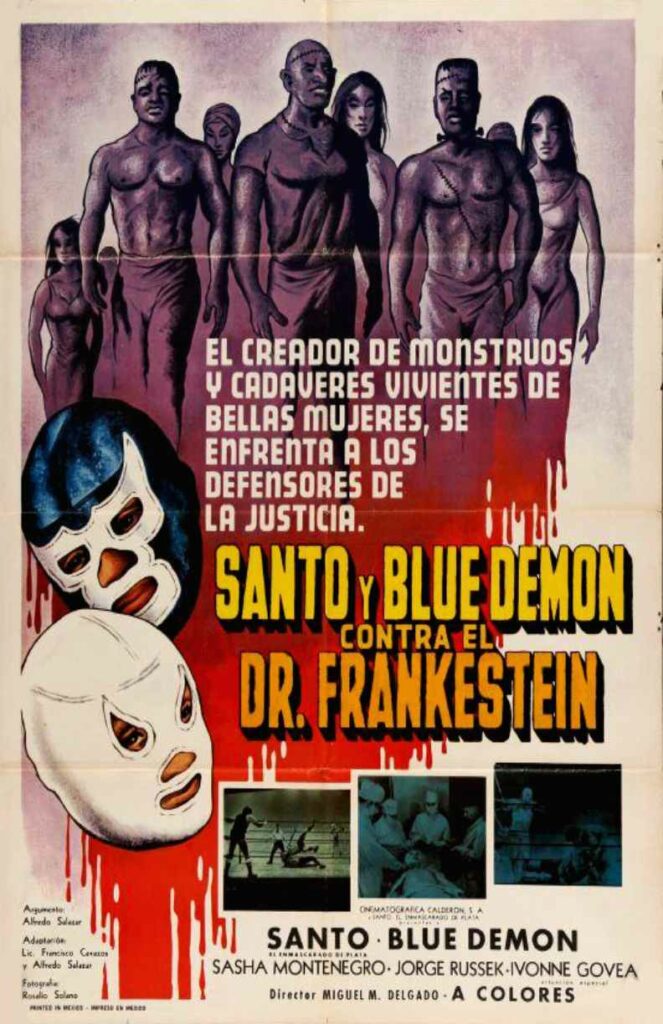 10/1 5:00 PM
Trash-Mex and Tuesday Night Trash are excited to co-present this luchador classic, in Spanish with English subtitles, both for National Hispanic Heritage Month and to kick of an October to remember at the Texas Theatre!
We convinced our friends at Trash-Mex and See it on 16mm to stick around for one more screening this weekend, and it's a doozy!
Dr Frankenstein's grandson and our heroes join forces to fight a fiendish brain surgeon who is creating monsters of his own! And somewhere along the way a few gorgeous models join up. You'll definitely want to take this chance to see a rare luchador flick on the big screen!
Showtimes & Tickets