Talking Dirty After Dark: Live at The Texas Theatre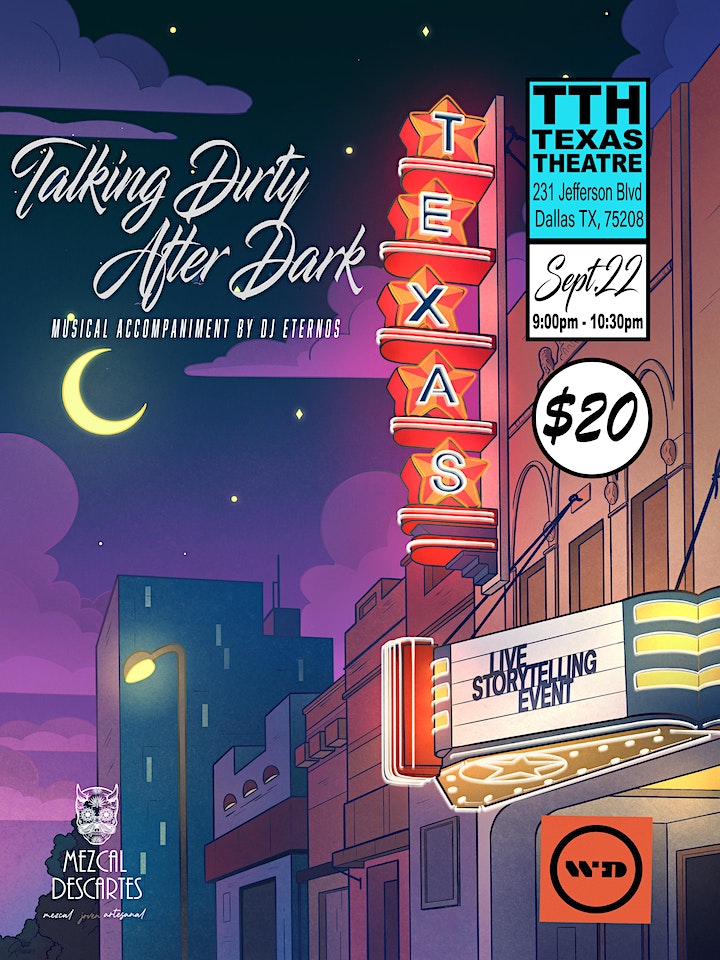 "Talking Dirty After Dark" is a live story telling event that combines improvisation and theatrics with the art of storytelling.
Get ready for an exceptional night as Talking Dirty After Dark takes the stage at the iconic Texas Theatre for our main event. Our main stage events are thoughtfully curated, showcasing the talents of five storytellers who have honed and shaped their narratives with the help of our skilled storytelling coaches from our open mic events. Prepare to be captivated by these carefully crafted and compelling stories that promise to leave a lasting impact.
Please note that Talking Dirty After Dark is an open content event, and our storytellers share their firsthand, completely true accounts. We encourage artistic expression, which may include some colorful language during the storytelling. So, sensitive listeners, please take note and come prepared for a lively and authentic experience.
Showtimes & Tickets